MedElement: 8 years with you! Briefly on the outcome of the first half of 2021
Date of publication: 21 Jul 2021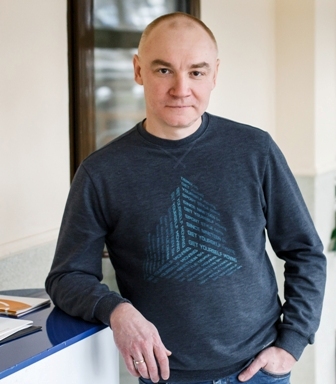 Vitaly Yermolenko, Director of "MedElement" LLP
Exactly 8 years ago, July 20, 2013, the first service "MedElement" was published for doctors and health professionals. It was the service of the clinical reports of the Ministry of Health of Kazakhstan, from which the development of our medical information platform has begun. This service still works and helps doctors of the 5 CIS countries now.
8 years we did not stand still. Our team created many different products for doctors, medical students, patients and the population, and continues working on digital tools to improve the quality of medicine and health care. We have achieved leading positions in a number of services, and the project's audience long time ago came out of Kazakhstan boundaries, what has made us happy.
The 2021 year also is not exception in terms of growth and development, and we would like to share some of the results of our team and the project (medelement.com) for the first half of the year:
The "MedElement" audience has increased by 53% and exceeded a level of 12 million people over 6 months!
Leaders are the same as in the previous year - CIS countries:
Russia (6.7 million people, + 85%)
Kazakhstan (3.7 million, + 16%)
Ukraine (510 thousand, + 30%)
Belarus (312 thousand, + 40%)
Uzbekistan (294 thousand, + 86%)
Kyrgyzstan (82 thousand, + 33%)
In addition to our close neighbors, the "MedElement" audience is growing well in the far abroad - among the 20th traffic leaders: Moldova, Sweden, USA, Turkey, Israel, Ireland, Latvia, Yemen ... and this is good news.
In terms of professional medical content, we also continue to make reviews and analyzes of world medical periodic (familiarization of doctors with theses of American and European research), expand sections related to the standards of diagnosis and treatment (the service of clinical reports of Uzbekistan and the Kyrgyz Republic) - we work through and expand Information database for medicines.
As for the development of the services and software, the work on serious process of the project in part of the interface and launch of new project sections, has begun... But what is going to happen - I will not tell let it remain a small intrigue))).
I hope already, since the end of this summer, we will begin to please our users with new interfaces and functionality.
The base of our users and associates is growing well in the B2B segment (thanks to every customer for trust!).
So, according to the medical information system (MIS), the number of active users and activities compared to the first half of the 2020 has grown to more than 40%.
In general, we do not stand still, we move forward and only forward - thanks to our talented team and our expensive customers and partners for the trust provided us!
I wish this summer would be good to you (fruitful work and / or rest) and, certainly, I wish not to get ill!
---